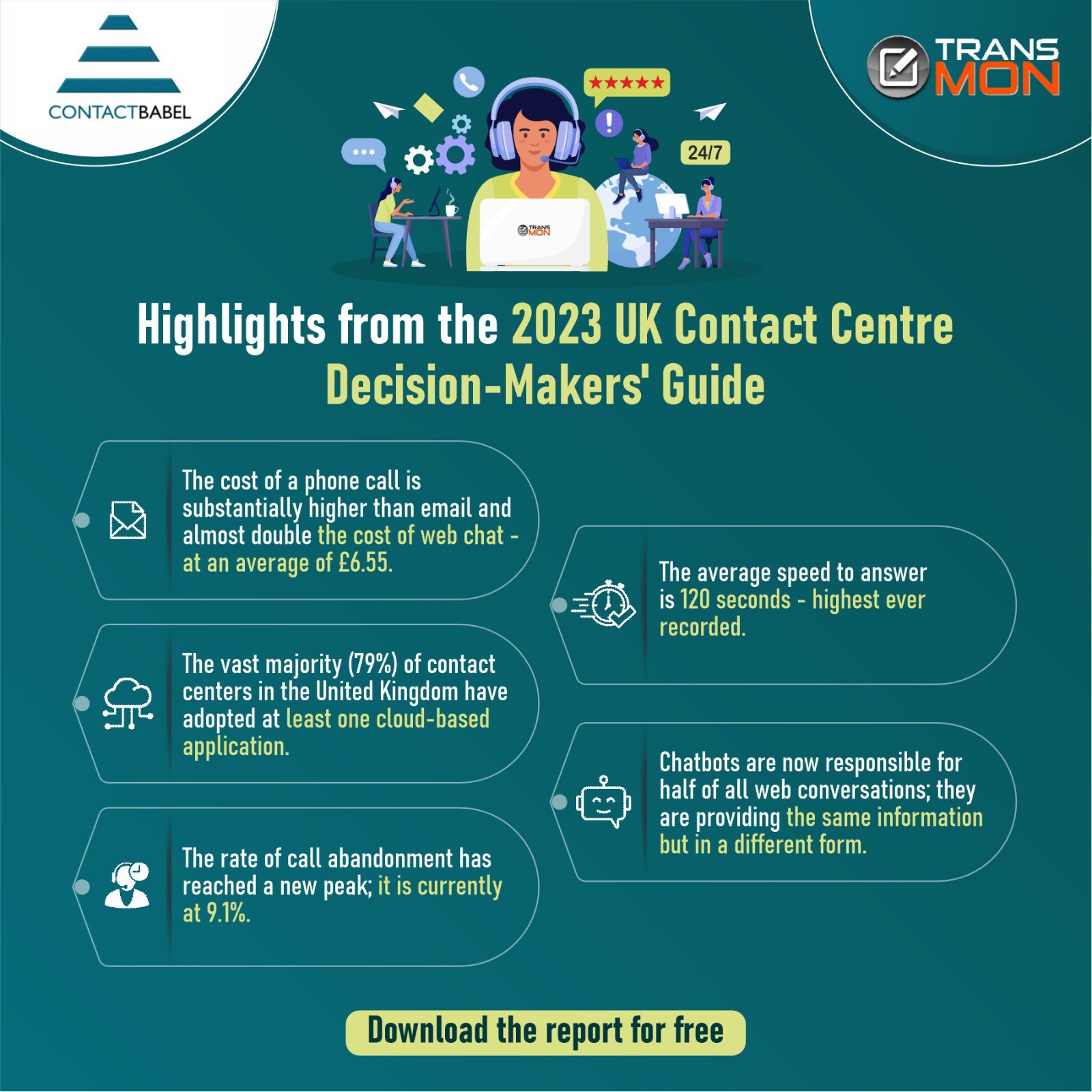 Highlights From the
2023 UK Contact Centre Decision-Maker's Guide

The cost of a phone call is substantially higher than email and almost double the cost of web chat at an average of £6.55.

The vast majority (79%) of content contact in the United kingdom have adopted at least one cloud-based application.

The rate of call abandonment has reached a new peak ; it is currently at 9.1%.

The average speed to answer is 120 seconds - highest ever recorded.

Chatbots are now responsible for half of all web conversations; they are providing the same information but in a different form.
Download the report for

free