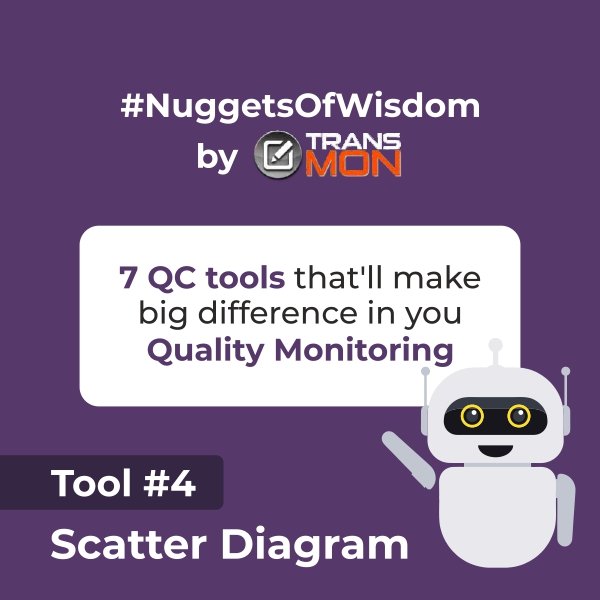 One of the Quality Monitoring tools – A scatter diagram is a two-dimensional chart that shows the relationship between two variables. It is also called a scatter plot or scatter graph. The diagram shows how each value on the vertical axis (Y) is correlated to another value on the horizontal axis (X); used to visualize the correlation between one independent and one dependent variable.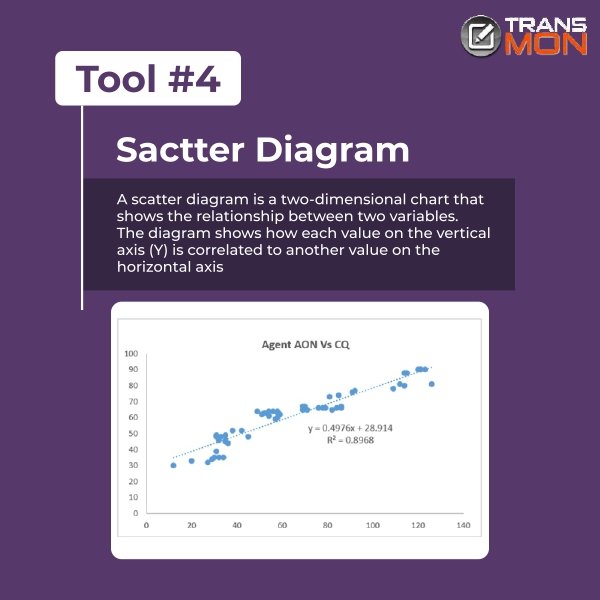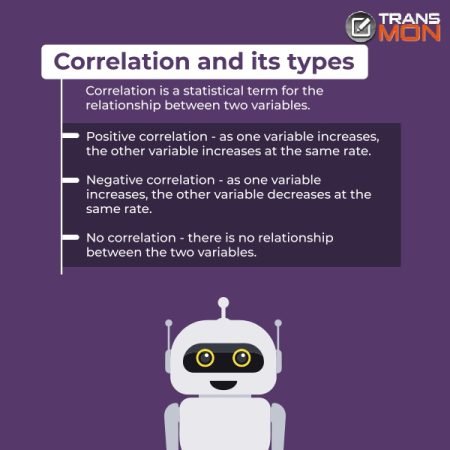 Correlation – Correlation is a statistical term for the relationship between two variables. Types of Correlation are Positive, Negative, and No Correlation
Positive correlation means that as one variable increases, the other variable increases at the same rate.
Negative correlation means that as one variable increases, the other variable decreases at the same rate.
No correlation means that there is no relationship between the two variables.
We also calculate the R-squared value to measure the correlation between two variables. The value of R-squared can range from 0 to 1, which explains the degree to which your input variables explain the variation of your output / predicted variable. So, if R-squared is 0.8, it means 80% of the variation in the output variable is explained by the input variables. the higher the R-squared, the better the model fits your data.
In simple terms, it represents how much of a change in one variable causes a change in another.
For example, if you have two variables (say X and Y) and you know that they are strongly correlated then it would be reasonable to assume that most of the variation in X can be predicted by knowing Y.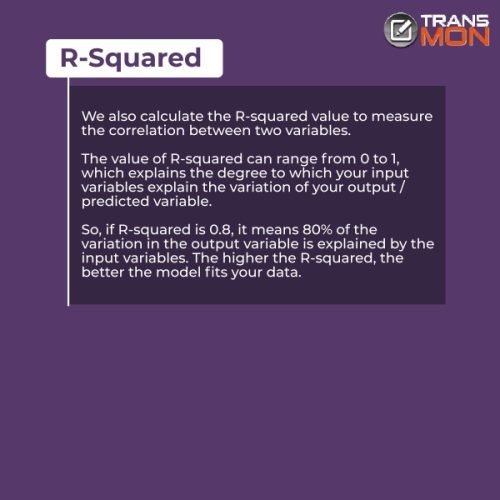 Step 1
Collect AON and CQ for each agent in the process or map AON-wise CQ for each agent.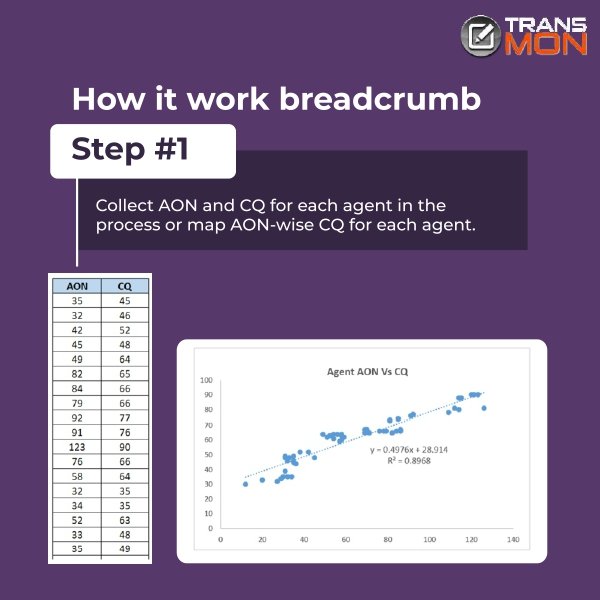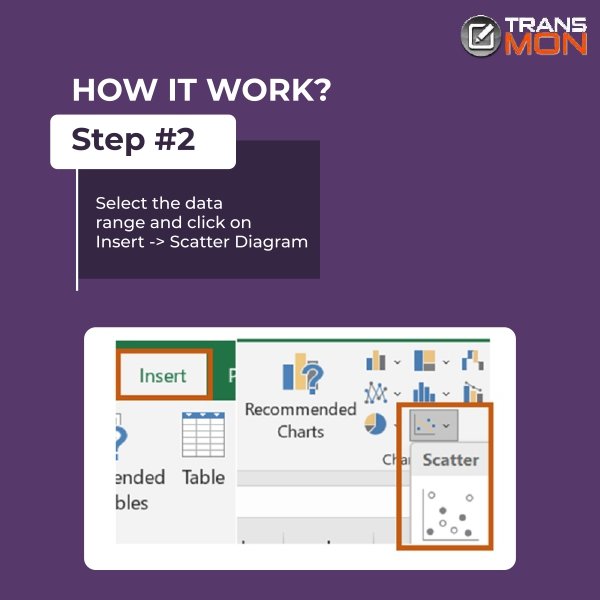 Step 2
Select the data range and click on Insert - Scatter Diagram
Step 3
Click on the graph, for adding chat elements. Check the "Trendline" box.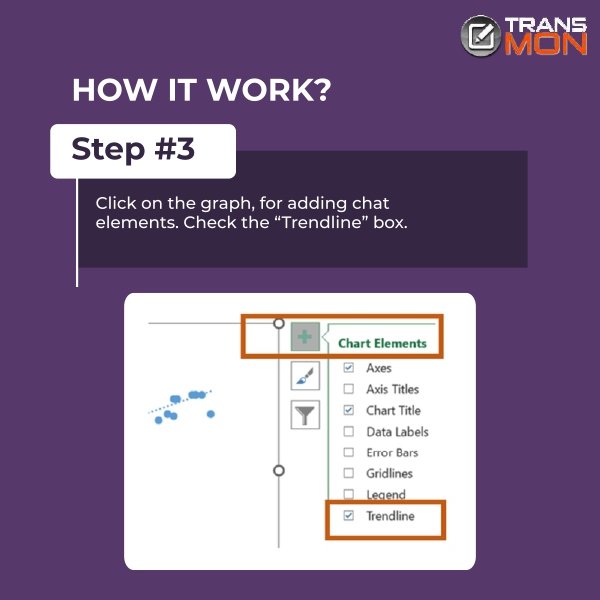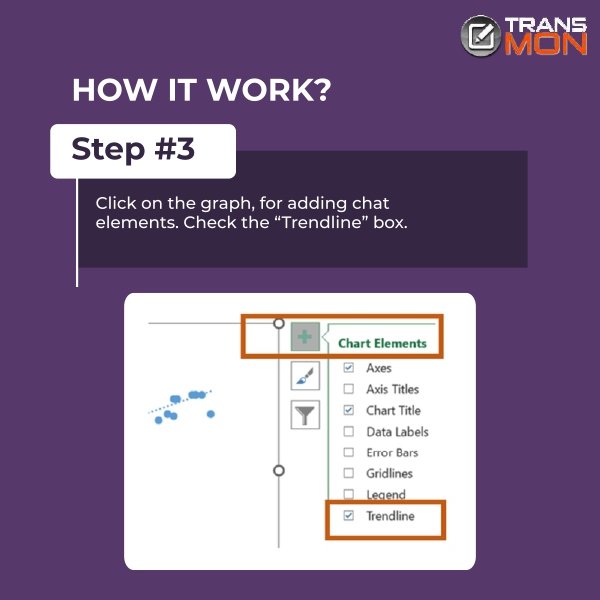 Step 4
Then Click on the trendline - Right Click - Format Trendline - check the box for adding equation on chart and displaying the R-squared value on chart.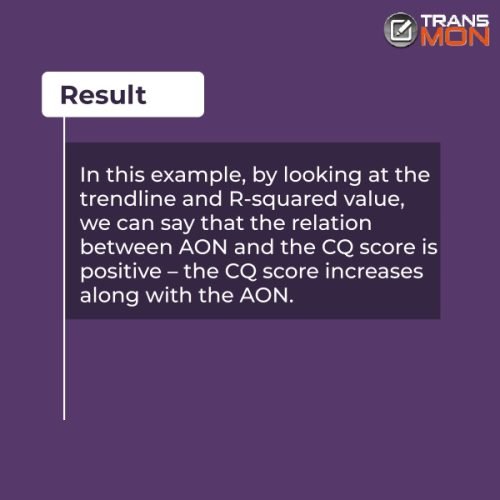 Eventual Outcome
In this example, by looking at the trendline and R-squared value, we can say that the relation between AON and the CQ score is positive – the CQ score increases along with the AON.